Altcoins
Ripple's xRapid Honoured In Fast Company's 2019 World Changing Ideas Award
Ripple's relentless effort in revolutionising the remittance industry is starting to pay off. Today, Ripple's xRapid was honoured in the Fast Company's 2019 World Changing Ideas Award for improving the reliability and lowering the cost of remittances across the world.
Among the over 2,000 submissions received across 17 categories, Ripple's xRapid was given an honourable mention.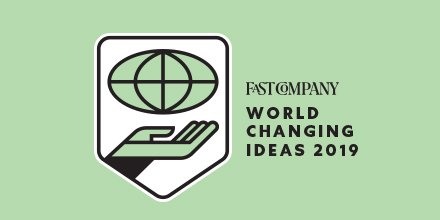 In the developing world section, Ripple's xRapid, an across-border remittance tool that uses XRP token for settlement, was featured among the Developing-World Technology, where the tool received a honourary mention.
Ripple: Coinbase Begins Free Global Remittance With XRP & USDC. Ripple's xRapid at Play?
The general excellence winner is Aira, a high-tech glasses connecting those who are blind with specially trained agents who can describe what's in front of them while also helping them solve problems.
xRapid is designed for payment provider and other financial institutions wanting to reduce liquidity costs while heightening customer's experience.
Unlike traditional payments into the emerging markets that compulsories pre-funding local currency accounts across the world, xRapid remittance tool reduces the capital requirements for liquidity and ease payment transfer across the globe.
It employs XRP to achieve on-demand liquidity, thereby lowering the cost of liquidity while enhancing real-time payments.
XRP, which is designed for enterprise use, provides payment providers and banks an efficient, reliable and scalable liquidity option to perfect cross-border payments.
Around 12 money transfer service providers and banks are now using Ripple's xRapid.
January, Ripple's CEO Brad Garlinghouse said, "Not many months ago, the media was saying no one will use XRP, which made for good skeptical headlines. Today, you can't say that as people are starting to use XRapid because it's better, faster and cheaper."
By the end of 2020, Garlinghouse believes banks will start using xRapid. Meanwhile, Mercury-fx ltd has said it saved its customers thousands of dollars lost in the form of cross-border remittance cost just by using Ripple's xRapid.